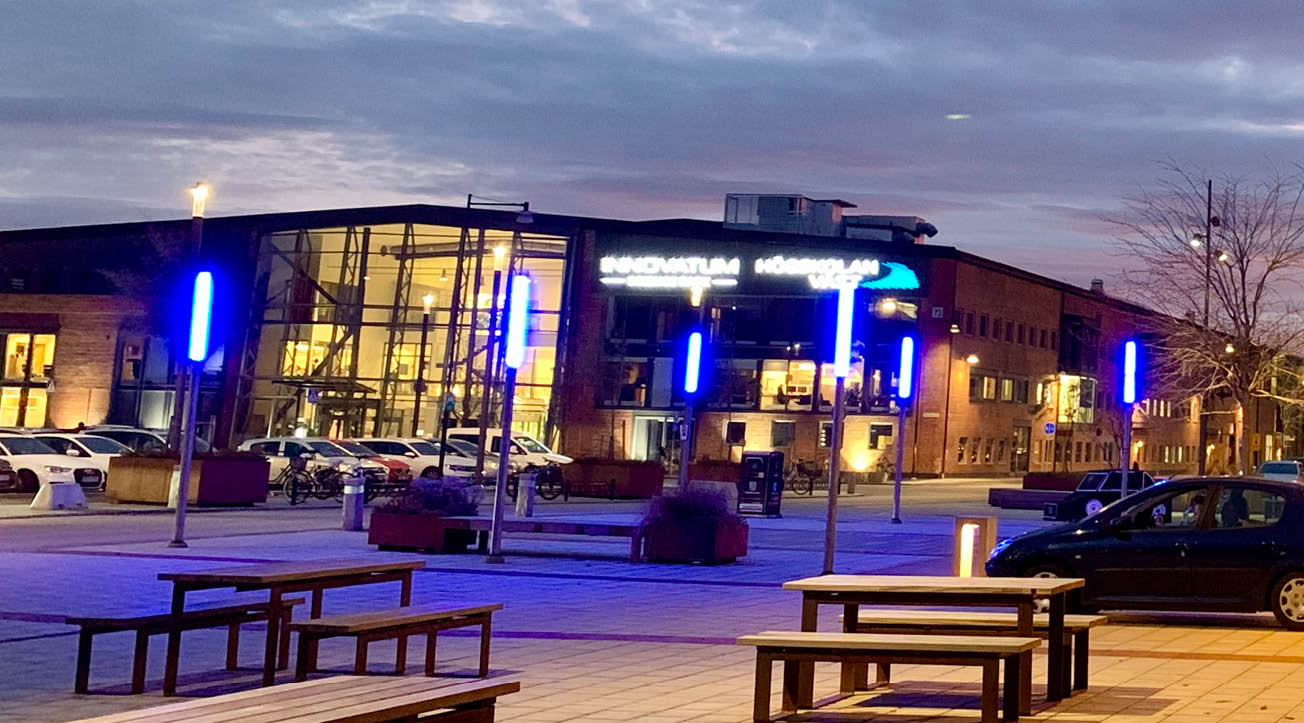 Facts about the business world
Businesses attract businesses and skills attract skills
Contact center
Opening hours
Monday – Friday: 8 a.m. - 4:30 p.m.
Call or email us
Visit us
Gärdhemsvägen 9
461 83 Trollhättan
Trollhättan is a hub in Sweden for automotive industry-related engineering know-how. Here, you'll find skills of a world-leading level in several technological disciplines, as well as an extensive know-how relating to application development.
The future-oriented venture into the field of electrical vehicles, undertaken by National Electric Vehicle Sweden, NEVS, is followed closely by the entire automotive world. NEVS was founded in 2012 and the company's headquarters for technical development and manufacturing are located in Trollhättan.
GKN Aerospace has its technical development and manufacturing in Trollhättan. The company is one of the world's leading suppliers of systems and components for the global aerospace industry. GKN Aerospace has attracted a number of specialised subcontractors.
Innovatum provides a bridge between trade and industry, research, training and education, individual players and the community. Amongst others, Sweden's most modern laboratory for manufacturing technology is located here – a 5,500 m2 meeting place for researchers, development engineers in the field of manufacturing, and university college students. One of the objectives behind this facility is to strengthen Swedish technology companies' competitiveness and to increase industrial manufacturing in Sweden.
Half of all Swedish feature-length films are co-produced by Film i Väst, which is also located in Innovatum. The high concentration of productions has led many cinematography-related businesses to establish their headquarters or branches in Trollhättan. They constitute an important part of fast growing creative activities.
Creative forces from various sectors in the entire surrounding region have established themselves in the centre for creative businesses that is a part of Innovatum. These businesses work with video, media, design, marketing, photography, computer games, music production, web development, or other fields of expertise that are in some way related to these disciplines.
The centre for energy and environmental technology at Innovatum focuses on developing new sustainable products and services and makes the gap between conception and product launch as narrow as possible.
Trade is continuously getting stronger in Trollhättan
E-commerce is growing rapidly along with lifestyle businesses such as Junkyard, Gymgrossisten, Ridestore, 4speed and Campadre. As the first university college in the country to do so, Högskolan Väst has established education programmes and research projects in the area of e- and m-commerce.
The Överby shopping centre is planned to become twice its current size, thanks to a new development stage. By 2015, the centre will have a commercial surface of 100,000 m2, and additional extensions are being prepared.
In the city centre of Trollhättan, commerce on a smaller scale is being developed, with both business chains and niche shops with a very personal character. This is realised in close co-operation with the city's cultural and recreational sector.
Reviewed
2020-09-17
by
KATLOO