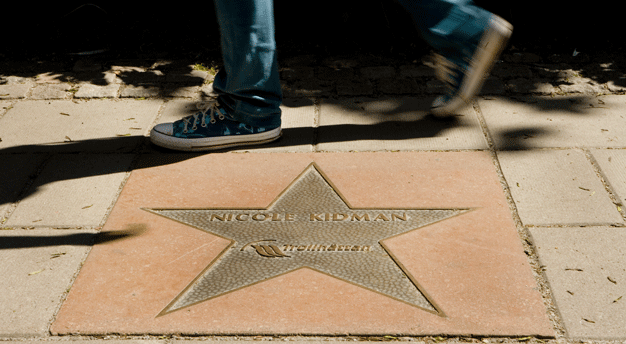 Did you know?
There are many exciting things that come from Trollhättan. Did you know that the classic ice cream, 88, was created here?
Contact center
Opening hours
Monday – Friday: 8 a.m. - 4:30 p.m.
Call or email us
Visit us
Gärdhemsvägen 9
461 83 Trollhättan
Trollhättan is Sweden's film metropolis. More than 300 films have been based in Trollhättan and it has its own Walk of Fame.

The waterfalls and locks are Trollhättan's most famous landmarks. Every year, hundreds of thousands of tourists come here to see the spectacular show of water.

The Waterfall Days were first launched in 1959 and are one of the country's oldest city festivals. Every year, around 100,000 visitors come to Trollhättan for the Waterfall Days.

300,000 litres of water per second are released each time.

One of Sweden's largest industrial orders ever went to Trollhättan in 1920. Russia ordered one thousand locomotives from Nohab, of which 500 were delivered. Payment was in the form of a shipload of 56 tonnes of gold.

The classic ice cream, 88, comes from Trollhättan. Trollhätteglass (now GB) launched the popular stick ice cream in 1964.

Trollhättan is the hub of the Fyrbodal region in terms of the labour market, entertainment and culture. Fyrbodal includes Uddevalla and Vänersborg.

One of Sweden's newest universities is in Trollhättan. University West now has about 10,000 students and almost 600 employees in a modern campus in the centre of the city.
Reviewed
2016-03-03
by
KATLOO