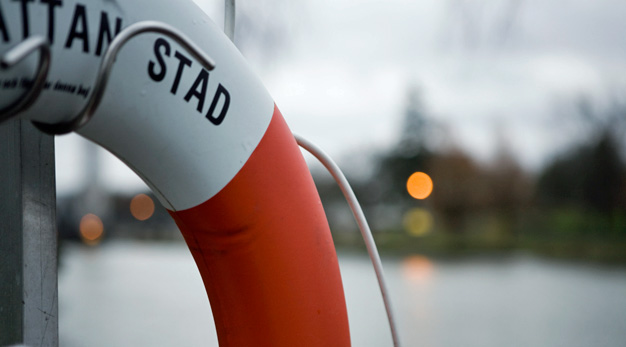 Emergency assistance
Dial 112 in the event of an accident, fire, sudden severe illness or if a crime or assault is in progress. This will connect you to the SOS Alarm service. You can also telephone the Social services if you or someone else is not feeling well and needs help.
Contact center
Opening hours
Monday – Friday: 8 a.m. - 4:30 p.m.
Call or email us
Visit us
Gärdhemsvägen 9
461 83 Trollhättan
City of Trollhättan Emergency
Social services/Social helpline
During office hours you can contact the Reception Group (Mottagningsgruppen) to discuss your anxiety and receive help, advice or support.
Daytime
The Reception Group (Social services)
0520-49 58 00
Office hours:
Monday - Thursday 08.00-16.30
Friday until 15.00
(Closed for lunch 12.00-13.00)
Outside of office hours
Telephone the Social helpline. It is available on 0522-69 74 44 at the following times:
Monday – Thursday and Sunday 16.00-23.00
Friday 15.00-02.00
Saturday 16.00-02.00
At other times
You can reach the Social helpline via the police, on 114 14.
Telephone numbers to other authorities and health care providers, in emergency situations
SOS Alarm - 112
Call SOS Alarm if you or someone else is in an emergency situation and needs immediate help. Depending on the situation, you will receive help from e g the ambulance service, the fire department or the police.
Telephone number 112
Medical advisory service - 1177
The medical advisory service will answer your questions, assess your care needs, give you advice and refer you to the appropriate medical centre when necessary. The medical advisory service is open around the clock.
Telephone number 1177
Emergency group
POSOM (Psykologiskt och Socialt Omhändertagande, or Psychological and Social Care Services) is part of the municipality's contingency planning and is its resource for supporting victims and family members in the event of major accidents and disasters. POSOM is only called on when ordinary resources are insufficient. POSOM can only be called in by a Rescue services coordinator or the municipal management.
Emergency mental care
If you or someone close to you needs prompt mental care, turn to an emergency mental care centre. It is open around the clock.
Telephone number 1177
Children's helpline BRIS
You can call BRIS (Barnens Rätt I Samhället, or Children's Rights In Society) if you want to talk to an adult for help and support. The telephone call will not show up on the telephone bill.
Telephone number 116 111
BRIS Adult helpline – about children
You can call the BRIS (Barnens Rätt I Samhället, or Children's Rights In Society) Adult helpline if you are a parent and have questions or concerns to do with children. Both difficult issues and more everyday problems can be discussed.
Telephone number 077- 150 50 50
Kvinnofridslinjen – for women subjected to violence
Kvinnofridslinjen is a national telephone helpline for women subjected to threats, violence or sexual assault. Family members and close friends are also welcome to call. The helpline is open around the clock and the call is free. It will not show up on the telephone bill.
Telephone number 020-50 50 50
Crime victims helpline
The Crime victims helpline is a not-for-profit organisation offering support to victims of crime, witnesses to crime and family members or close friends of crime victims.
Telephone number 0200-21 20 19
National helpline
Phone the national helpline for counselling and support if you are having a mental health crisis or experiencing some other difficult life situation.
Telephone number 020-22 00 60
Red Cross friend helpline
The friend helpline is for children and young people up to the age of 25 to turn to and talk about anything at all.
Telephone 020-222 444
UMO
UMO, short for "young person's counselling" in Swedish, is a website for anyone between 13 and 25 years of age. On UMO you can find answers to your questions or worries about your body, sex, alcohol and drugs, health, relationships and much more.
Social helpline
Reviewed
2018-03-12
by
CLABEN