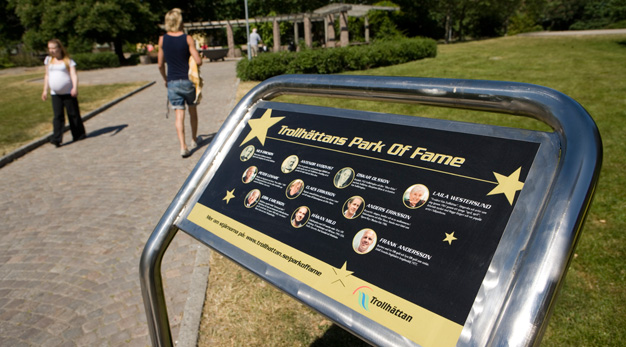 Park of Fame
The Park of Fame in Trollhättan is part of our marketing of the positive values of Trollhättan.
Contact center
Opening hours
Monday – Friday: 8 a.m. - 4:30 p.m.
Call or email us
Visit us
Gärdhemsvägen 9
461 83 Trollhättan
Stars voted by Trollhättan's inhabitants
It was partly intended to be a fun part of the cityscape, but also as a way of honouring those inhabitants of Trollhättan who have made the city famous. The inhabitants of Trollhättan vote for who will be awarded a star in Betty Back's Park.
Reviewed
2016-03-03
by
KATLOO